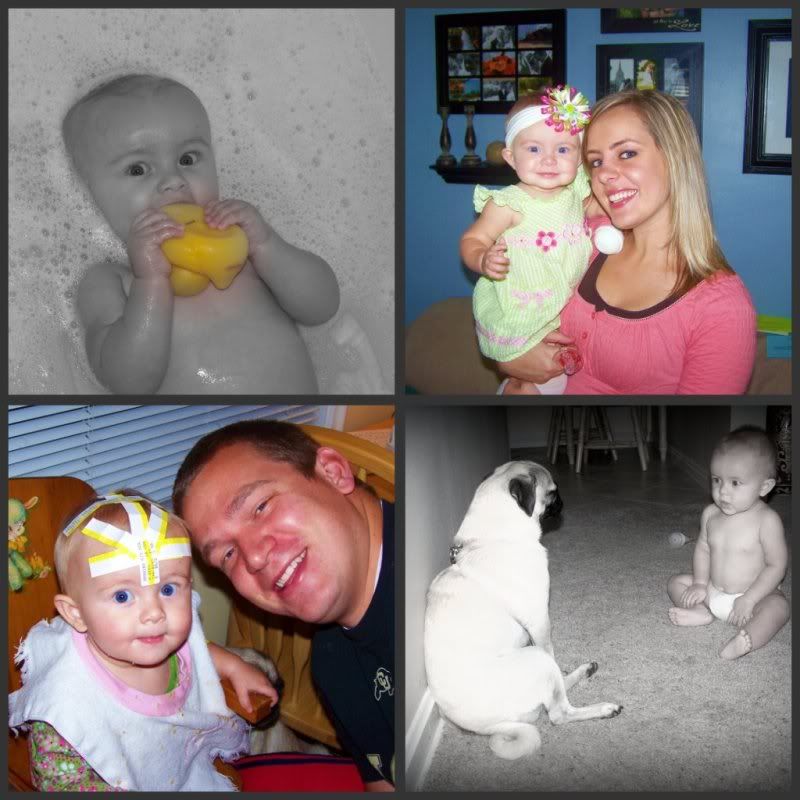 Let me explain, I came home from the Testing Center...haha Pat had found these labels from, well I'm not sure where. Preslee ate her dinner with them on. She thought it was quite hilarious actually. The only bad part was dad didn't think about pulling them off...
Anyway, I can't believe October is almost done and over with! Time is flying, We're half way through the semester already!
Oct. 13th was my Birthday! I told Pat I was ready for a change with the house, (I just get restless) So, when I came home this is what I found.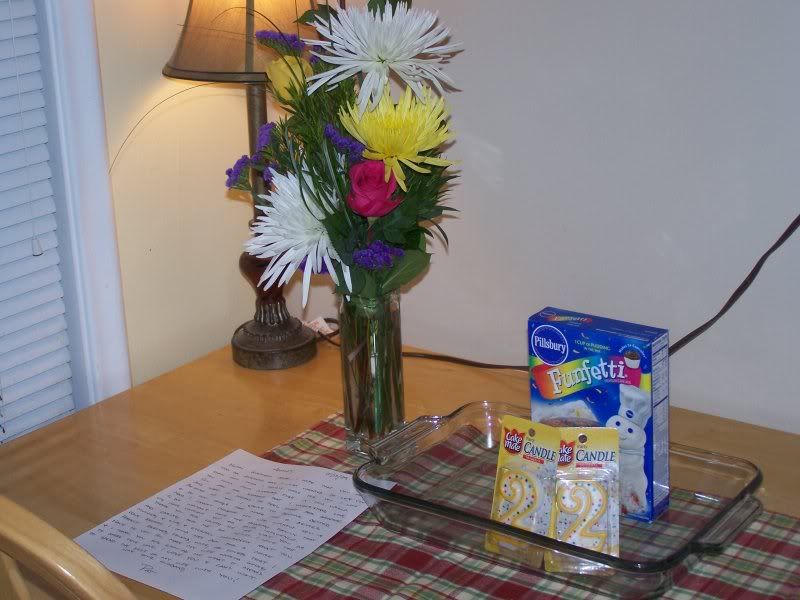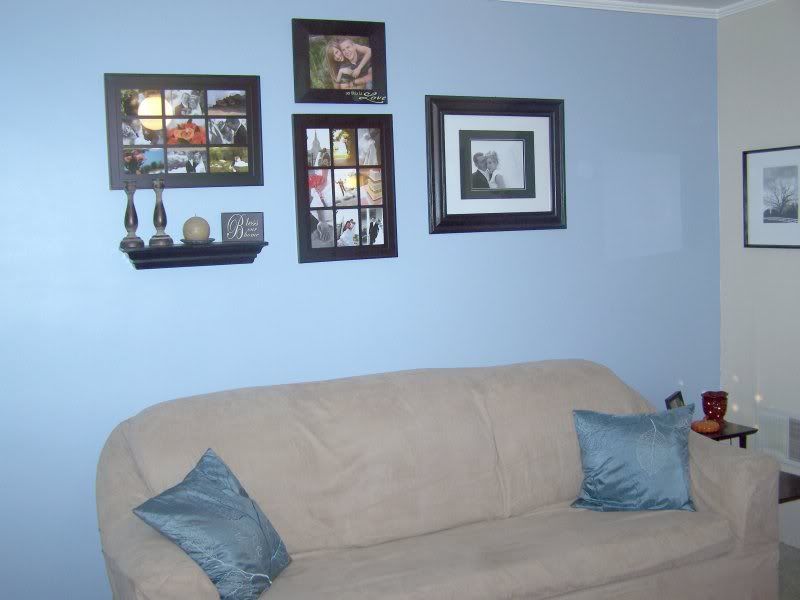 Pat painted the front room. Goodbye red... (I did love the red wall)..Hello blue! Pat was aiming for more of a grayish tint, but it's alright, I'm really happy with it. I loved the surprise! We replaced the shredded couch cover (Pog's fault) and guess what, we painted that old door. My front room is so much lighter now and I love it. Pat also baked his very first cake! haha That night he asked me, "Isn't this the most moist cake you've ever eaten?" I must say he was proud of his accomplishment. I sure did appreciate it.
This past weekend was a girl's weekend! All the Wightman girls headed to Utah to surprise my Aunt Laura with a baby shower! She's expecting a girl in December.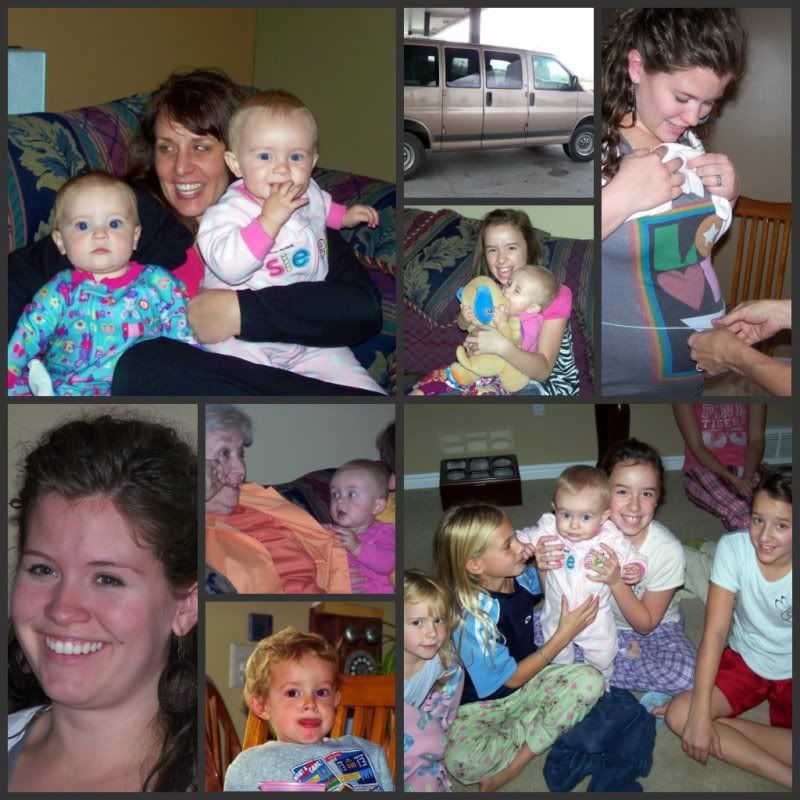 My Aunt Jaci drove the big van down! We had about 9 ladies in it. We stayed at my Aunt Desi's.. Thank you so much. We really did have a lot of fun, I hadn't seen many of them for a very long time. We had three babies spend the night... two more joined us for the shower. There were babies everywhere! It was a quick trip but a lot of fun. We decided we need a girls trip every year, haha my Grandma was all about Vegas next year!